Planopli travels to one of the places every archi­tect or archi­tecture lover would like to see in his/her life: the modernis­tic city Brasília that has risen from nothing and contains more than the solo dance of Oscar Niemeyer.
In Saõ Paulo and Rio de Janeiro, outsiders such as Lina Bo Bardi stand in front of the foot­ light, together with numerous­ pro­jects by Pritzker Prize­winners Paulo Mendes da Rocha and Oscar Niemeyer. In both cities, present-day projects make it clear that the ideas of these sublime architects are being continued.
Other focal points of the inspiring programme are the 200ha sculpture park Inhotim and the baker's mat of Brazilian modernism: the relaxation resort Pampulha.
news release january 2022: After questioning those already registered, it is clear that the architecture travellers do not feel sufficiently secure with regard to health care and the 'non-existent' corona measures. This means that the trip will be offered again when the covid landscape in Brazil looks more reassuring.
When we think of Scottish innovation, the Firth of Forth bridge, the Falkirk wheel and Charles Rennie Mackintosh immediately come to mind. Over a five-day period, Mackintosh's work is complemented by those of James Stirling, Miralles Tagliabue, OMA, Zaha Hadid, Kengo Kuma and Frank Gehry in Dundee, St Andrews, Edinburgh and Glasgow.
news release end June 2021: Due to the rise of the Delta variant in the UK, this trip from August 2021 has been postponed, rather than compromising on the quality of the itinerary.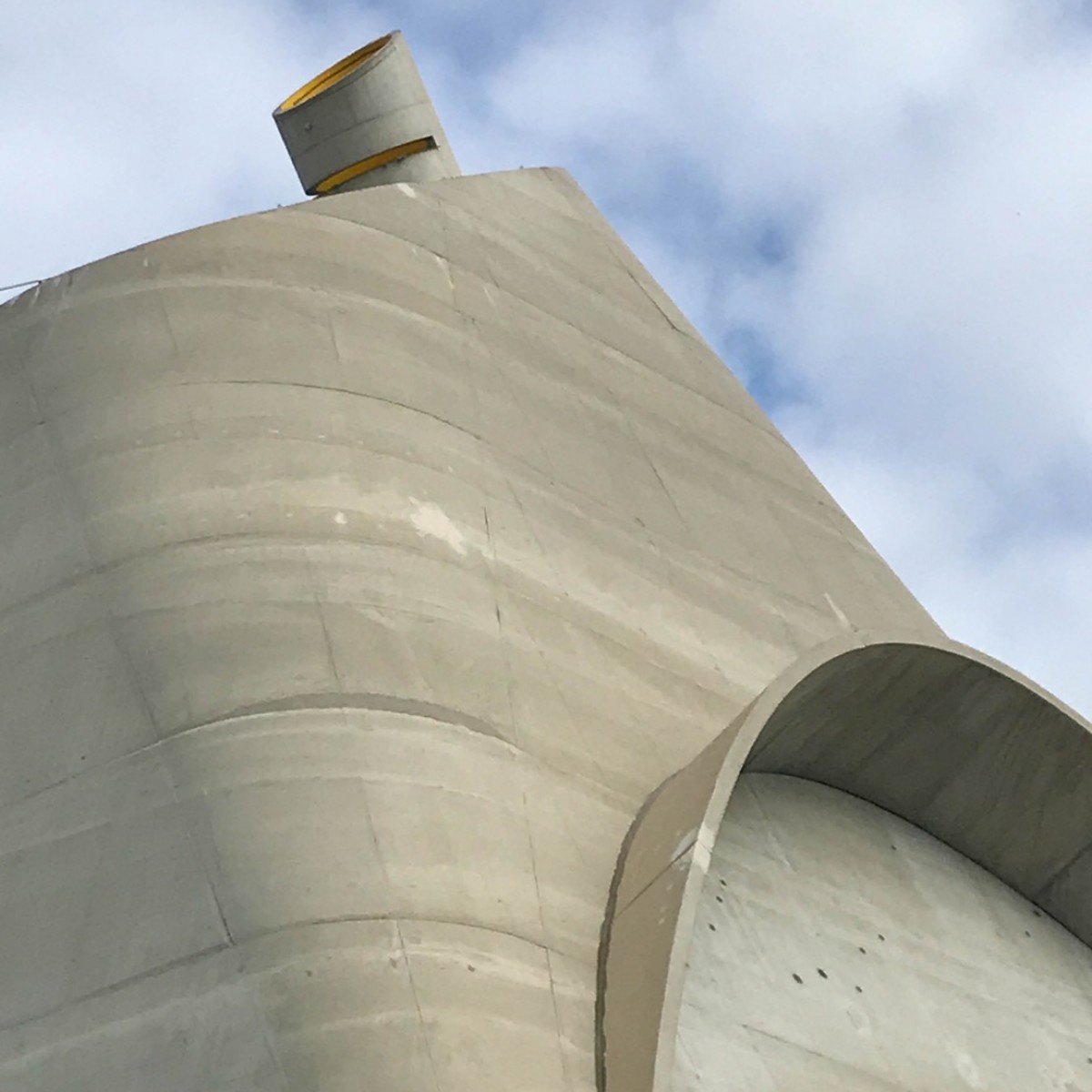 The largest enclave of Le Corbusier buildings in modest Firminy overwhelms us with poetry.
During an overnight stay in couvent de La Tourette, we embrace Le Corbusier's Spartan dirigisme.
We discover Georges Adilon's rare plasticity, on different scales: maison J and école Sainte-Marie Lyon Saint-Paul. Nothing remains undesigned.
Still fulfilling their original functions, the established values of le quartier des États-Unis (Tony Garnier), le quartier des Gratte-Ciel (Robert Giroud, pupil of Tony Garnier) and la cité des Étoiles (Jean Renaudie, pupil Auguste Perret) will convince us of their quality.
In Lyon, the Rhône and Saône rivers lead us unhurriedly to the Musée des Confluences, which announces livable urban space with acupunctures by Herzog & de Meuron, Jean Nouvel, Christian Kerez, Manuelle Gautrand, Diener & Diener …
news release end July 2021: It is clear that many architecture travellers are taking a wait-and-see attitude with regard to the corona measures that keep changing even within Europe, not at least with regard to the delta variant… However, this means that there were not enough inscriptions for the September 2021 trip. But… we have done all the preparatory work and are therefore fully prepared to offer the trip again at a later date when the covid landscape looks a little calmer.
Put aside all preconceptions about the Canary Islands. It is more than a tear-jerking tourist attraction. Above all, it has been home to established modernist architects who have clearly left their mark on contemporary architecture. The architectural journey from Tenerife, via Gran Canaria to Lanzarote highlights a consistent narrative between coexisting modernist and contemporary architecture and a landscape layered by multiple lava species.
Participate
An intensive ten-day stay in the mythical capital of Mexico introduces you to the emotive 20th and 21st century architecture of a country with a perma­nent passion for its people.
In the wake of Luis Barragán, Félix Candela and Mario Pani, surprisingly fascinating present-day archi­tects on the former waters of Lake Texcoco, such as Alberto Kalach (TAX), Mauricio Rocha (Taller de Arquitectura), Frida Escobedo and Rojkind Arquitectos.
With this trip it is possible to opt for a four-day extension to Oaxaca where a ditto vision is transposed to the colourful, lush hinterland.